Wide range of Japanese cars produced in ASEAN
The following models are available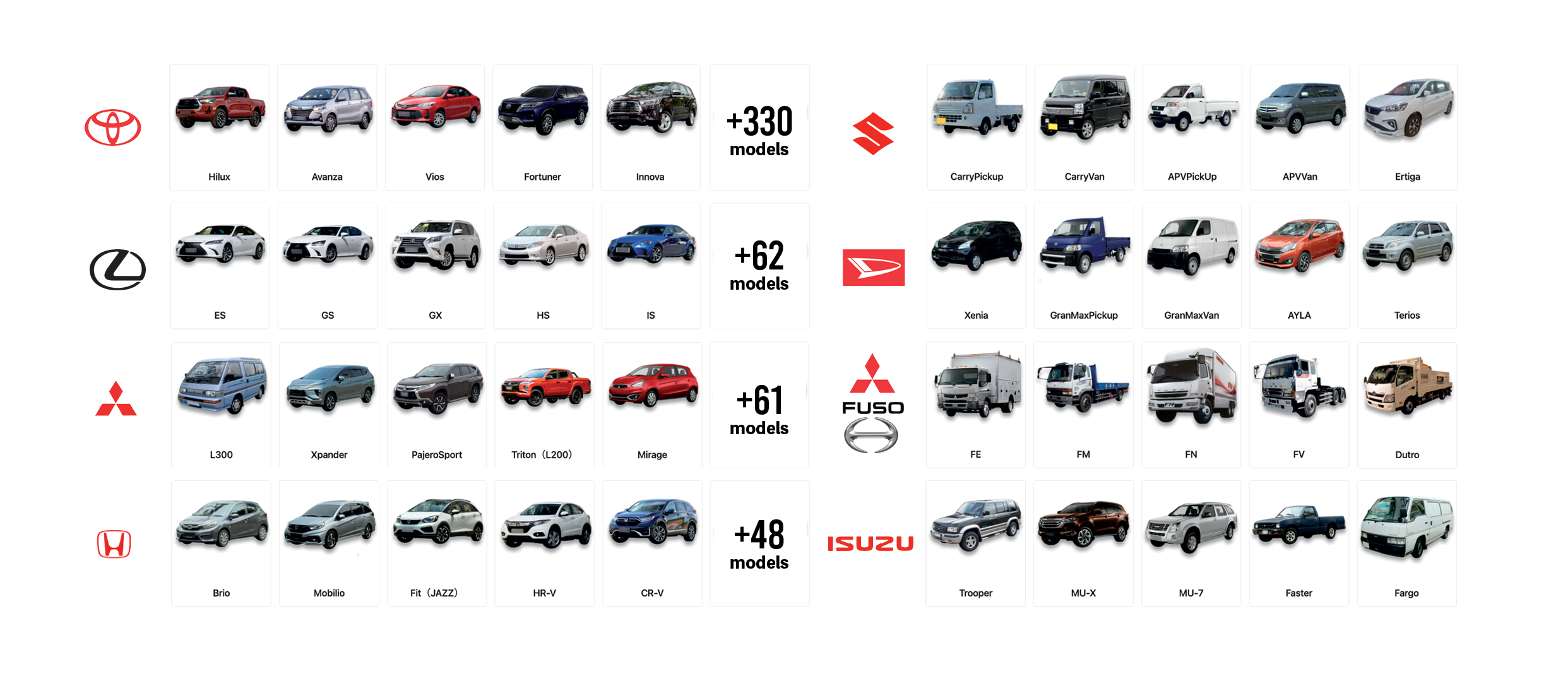 Wide range of European cars within and outside Japan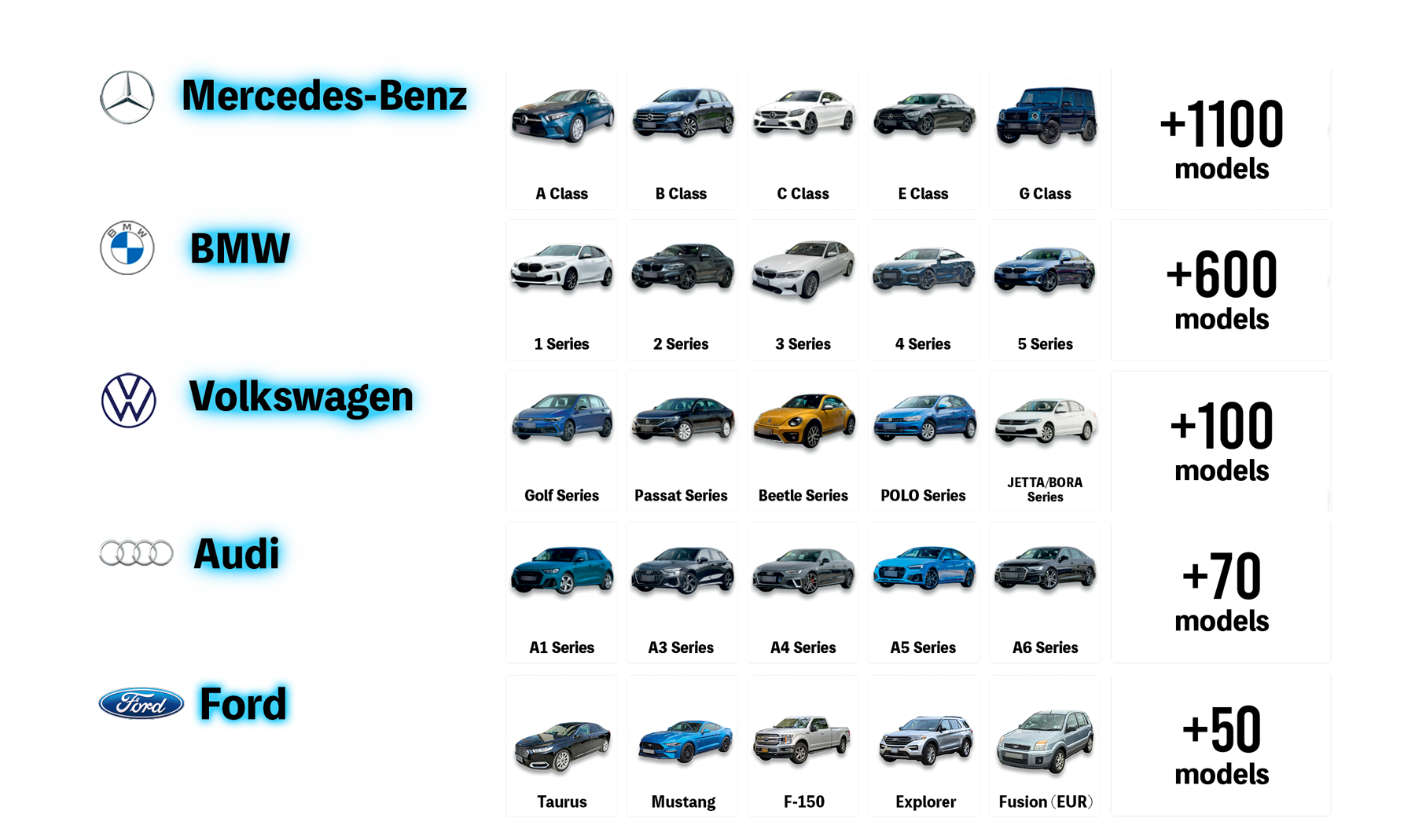 Shortcut Search
For European cars only, the following engine / suspension related parts engine / drive / suspension consumable parts-related are searchable in one click.
ARGOS - AIP
ARGOS - AIP is an automobile part search engine system compatible with smartphones, tablets, and PCs. Whether you are:
Suppliers
Recyclers / Dealers
EC Vendors
We provide APIs to access vehicle information accurately using our data of Japanese cars and other international cars in ASEAN countries using VIN, Brands, Chassis, or OEM parts code.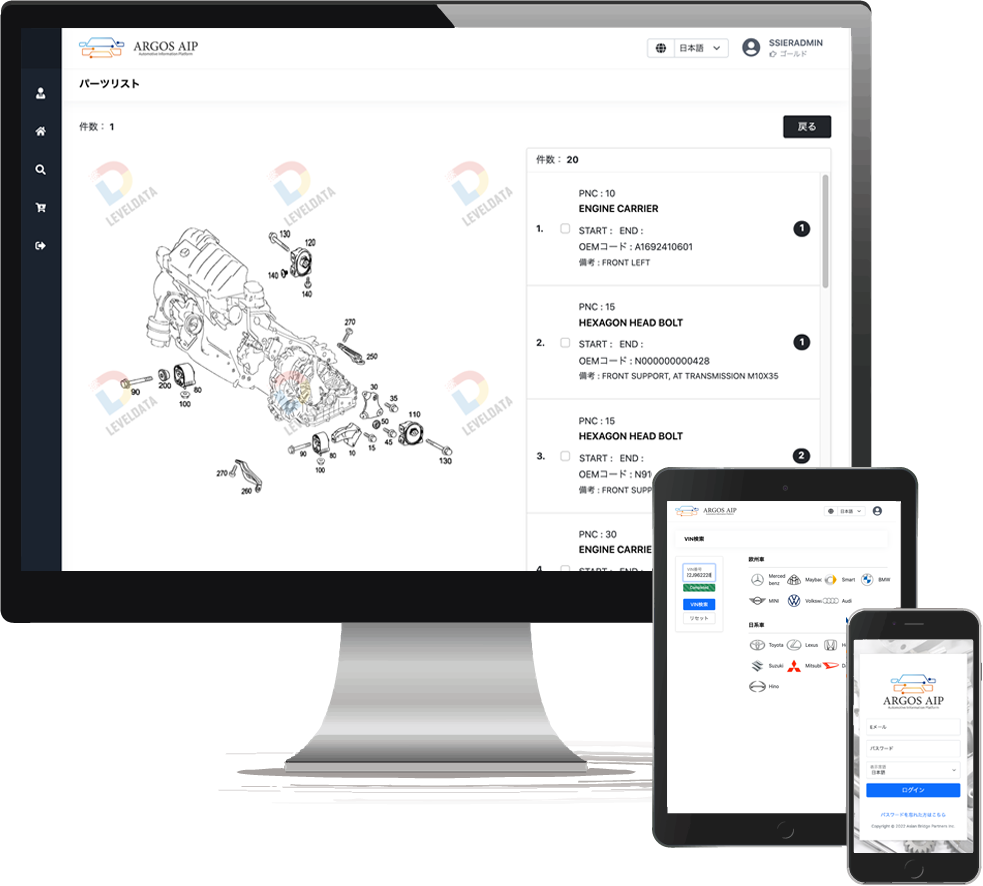 April
ARGOS - AIP Beta Version
Recruited test users
September
Start of service
May
500+ users inside Japan
Wholesaler partners throughout ASEAN
Services
Our database provides the following search methods and other hidden services included in the partnership contract.
ARGOS Standard API
for your EC site or search engine system
Team
Most of our members are experienced personnel from top-share big data company in Japan.
Hanyu
CEO
Tanaka
Chief Information Officer (CIO)
Wang Xiaohu
Sales
Eguchi
Development
Tsuji
Development
Izzy
Marketing & IT/Design support
Frequently Asked Questions
What data are registered in ARGOS?
Data of 17 brands are searchable as of now and still expanding.
How many models are registered in ARGOS?
How much is the cost of usage of ARGOS Data?
What is the value of the existing data?
To be able to search through VINs and models per brand, we have put a considerably high number of man-hours.
・Man-hours for the development of VIN analysis per brand 2 months x 16 brands = 32,000,000 yen
・Man-hours for development per model (vehicle, parts, illustration) 1 month x 2,300 models = 2,300,000,000 yen
What is the estimated running cost per year?
・Man-hours for the annual development of VIN analysis
1.5 months x 12 months = 18,000,000 yen
※Man-hours for the development of VIN analysis when adding new models : the development for the testing of VIN analysis for each new added model
・Annual update of 600 models / 50 (months)
1 month x 600 models = 600,000,000 yen
How can we contact you?
Via (email) or fill the following form: